NYC COOPERATIVE BUSINESS ROUNDTABLE
Toolkits for the Co-Creation of Non-Extractive Financial Innovations in the Green Economy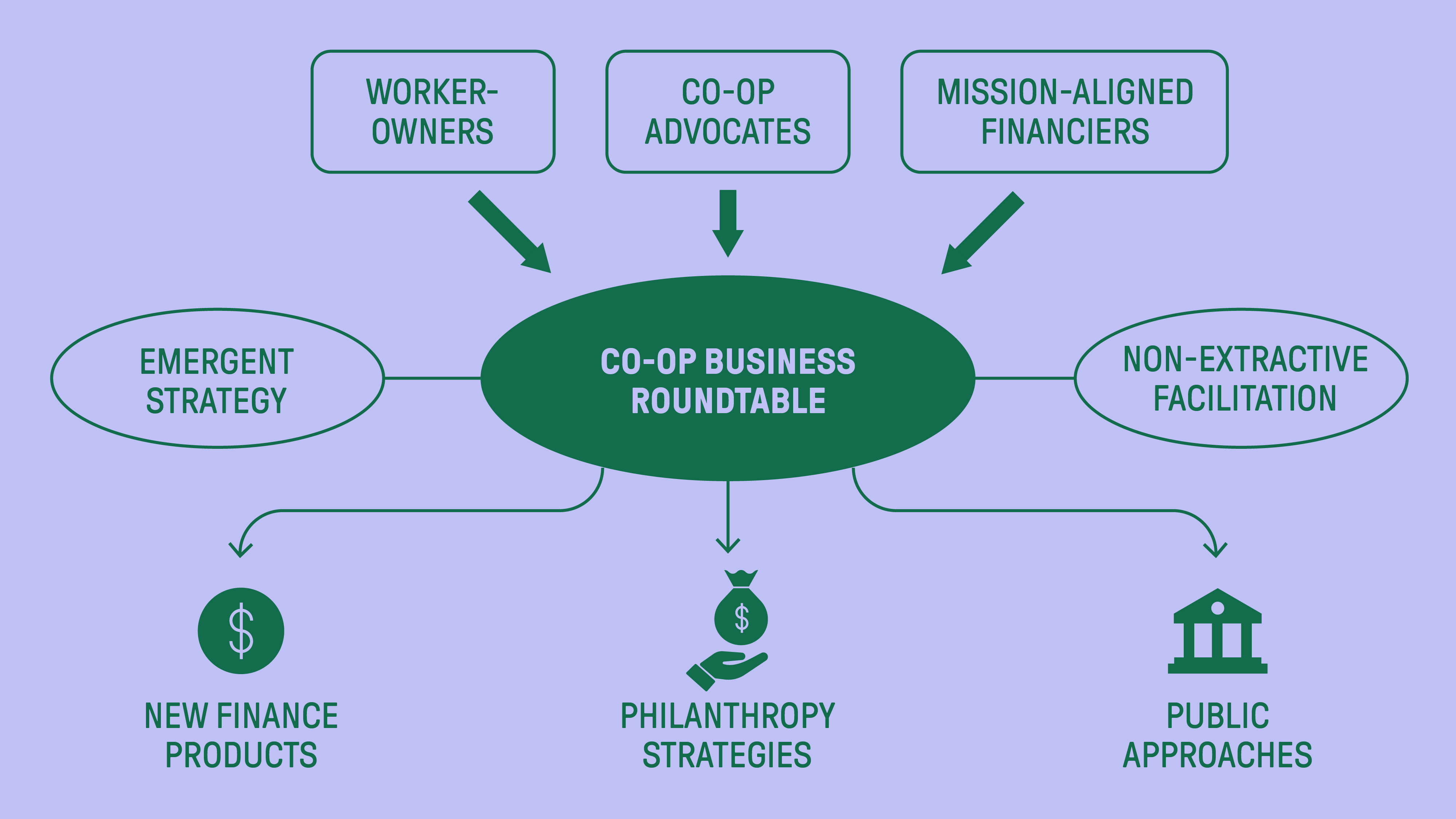 Who we are
In an effort to center coronavirus recovery efforts on minority-owned businesses and worker ownership and to rectify the racial wealth gap beyond the immediate recovery, Urban Design Forum's 2020 Forefront Fellowship, Cooperative Works, explores how to support minority-owned businesses and workers of color, expand worker cooperatives, and democratize economic resources to build a more inclusive economy.
WHY TAKE THIS ON?
Cooperative worker ownership is a critical tool to empower BIPOC workers by democratizing economic resources. But this pathway towards closing the racial wealth gap and reducing the corresponding environmental and health disparities is not being pursued widely.
DEMYSTIFYING EMPLOYEE OWNERSHIP
For a just economic recovery, New York needs to invest in innovative economic development strategies that build self-determination and wealth in working class communities of color. Worker Cooperatives can do this because they: narrow the racial wealth gap, create higher quality jobs, are more resilient in periods of economic downturn, preserve small businesses, and promote community development.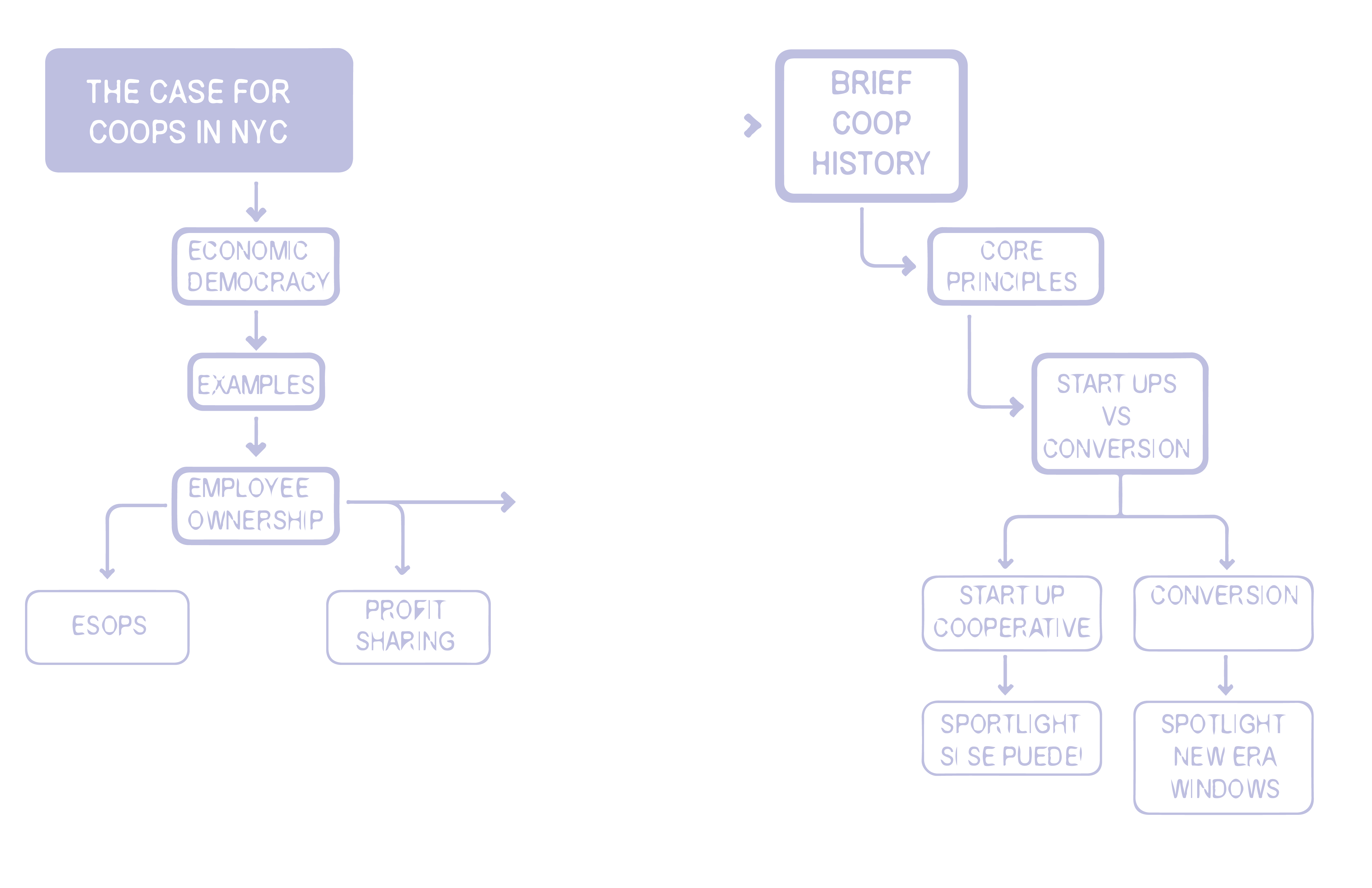 DEMYSTIFYING FINANCE
While there are some unique characteristics to capitalizing a cooperative, there are a lot of commonalities with any other business ownership structure. Check out these resources to better understand the full spectrum of debt, equity and non-dilutive capital (a.k.a. philanthropic grants) that is available to worker cooperatives.
NYC CO-OP ECOSYSTEM
There is a robust cooperative ecosystem in NYC and the rest of the country that has been innovating and advocating for many years. The support for coops ranges from advice to capital access.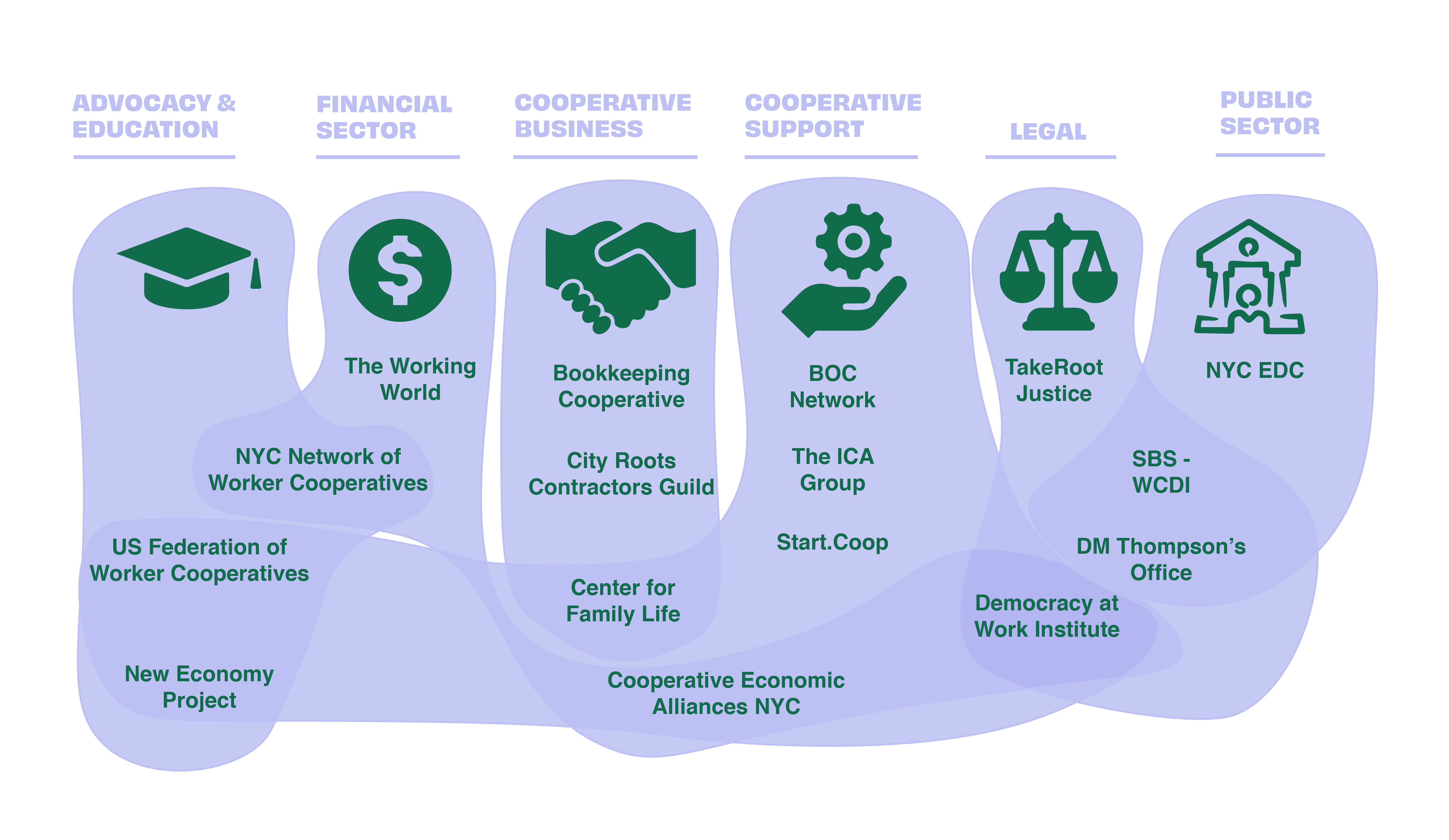 THE ROUNDTABLE
The Cooperative Business Roundtable is a convening of experts with intersecting knowledge in three areas (finance, worker cooperatives, and the green economy) to discuss new and emerging opportunities for investment in minority owned coops. This action-driven forum through which new financial products, philanthropic grant strategies, or even public financial institutions can be ideated, revealed, and collaboratively built by critical ecosystem actors in the cooperative development space.
Click through for our roundtable framework and toolkit for hosting this type of convening.