NYC COOPERATIVE ECOSYSTEM
There is a robust cooperative ecosystem in NYC and the rest of the country that has been innovating and advocating for many years. The support for coops ranges from advice to capital access.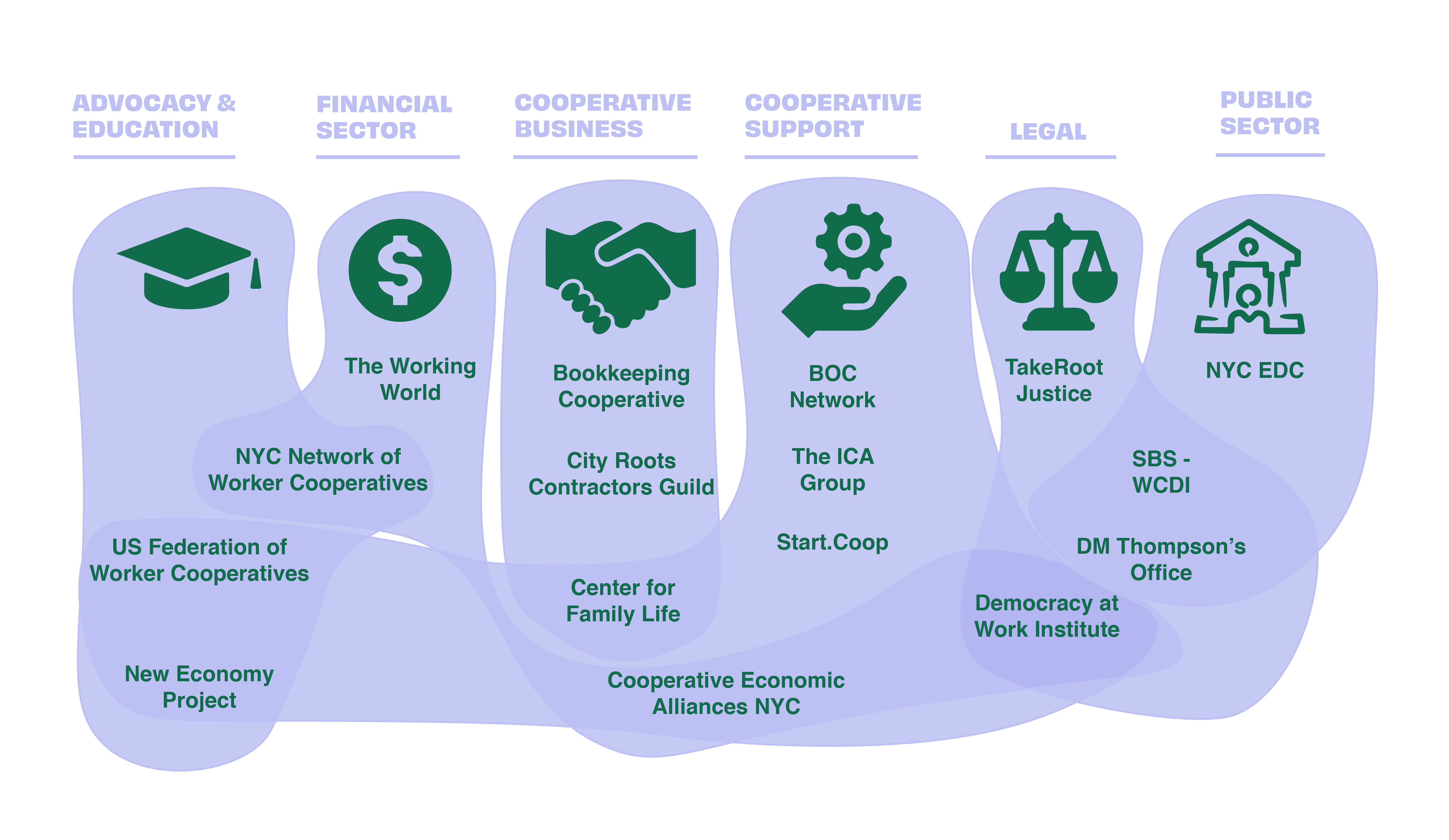 Current Landscape
To understand the different levels of support, we will try to divide these providers based on the main operational aspects of their organizations. However, many organizations vary in size, scope and services they provide, therefore, many of these organizations can be allocated within different categories, be linked or overlap with others as these try to propel cooperatives.
Advocacy/Education
Public Sector
Financial Sector
Cooperative Support Organizations
Cooperative Businesses
Legal
[MORE CONTENT TO COME!]